U of T climbs two spots in U.S. News & World Report global university rankings
The research-focused Best Global Universities Rankings ranked U of T eighth in the world among public universities, and the number one post-secondary institution in Canada.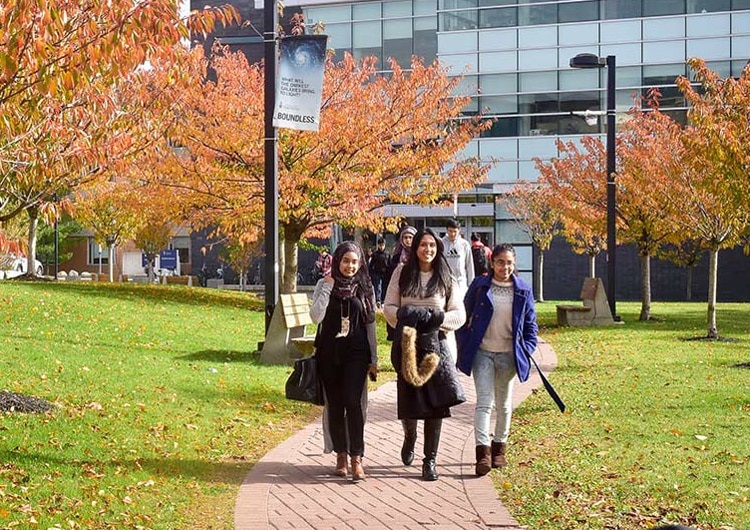 The University of Toronto has climbed two spots to 18th in the world in the latest U.S. News & World Report global university rankings.
The 2020 edition of the research-focused Best Global Universities Rankings saw U of T move to 18th place from the 20th spot in 2018. Among public universities, U of T ranked eighth in the world and remains the number one post-secondary institution in Canada.
Outside of the United States, U of T was ranked third overall, behind only the University of Oxford and the University of Cambridge.
U of T also ranked first in Canada in 20 out of 28 subject areas examined by the U.S. media company, and was among the top 10 schools in the world for: oncology (3rd); clinical medicine (4th); surgery (4th); arts and humanities (6th); cardiac and cardiovascular systems (8th) psychiatry/psychology (9th); and social sciences and public health (10th).
"This is a terrific result for the University of Toronto that underscores our growing global reputation for research excellence in fields that span humanities to health care," said U of T President Meric Gertler.
"As one of only a handful of public universities to be ranked among the world's elite institutions, U of T offers students and faculty the opportunity to conduct world-leading research and scholarship in an exceptionally diverse and inclusive environment – a combination that is, frankly, difficult to match."
The Best Global Universities Rankings give weight to research performance and global reputation
The U.S. News & World Report ranking evaluated more than 1,500 post-secondary institutions from 81 countries based on research performance and reputation. Using data from Clarivate Analytics, the ranking measured global and regional reputations, citations, scholarly publications and international collaboration. A similar methodology was used to rank top universities in a total of 28 subject areas.
U of T's performance in the U.S. News & World Report ranking comes on the heels of a September ranking by Times Higher Education that saw U of T jump three spots to 18th globally. U of T also moved up three spots to 19th globally in a reputation-focused ranking released by Times Higher Education in late July.
In addition to placing U of T highly, the latest ranking by U.S. News & World Report placed two other Canadian schools among its top 50 globally: the University of British Columbia, which ranked 30th in the world, and McGill University, which ranked 49th.
The top five universities in the U.S. News & World Report ranking were Harvard University, the Massachusetts Institute of Technology, Stanford University, the University of California Berkeley and Oxford.
This year's ranking included six new subject areas and covered an additional 250 schools.
U of T remains the highest ranked Canadian university and one of the world's top-ranked public universities in the five main international rankings: Times Higher Education, QS World Rankings, Shanghai Ranking Consultancy, U.S. News & World Report's Best Global Universities and National Taiwan University.