U of T ranked first in Canada, top 25 globally by Shanghai Ranking Consultancy
The 2019 Academic Ranking of World Universities, a research-focused international ranking of higher education institutions, also ranked U of T 12th in the world among public universities.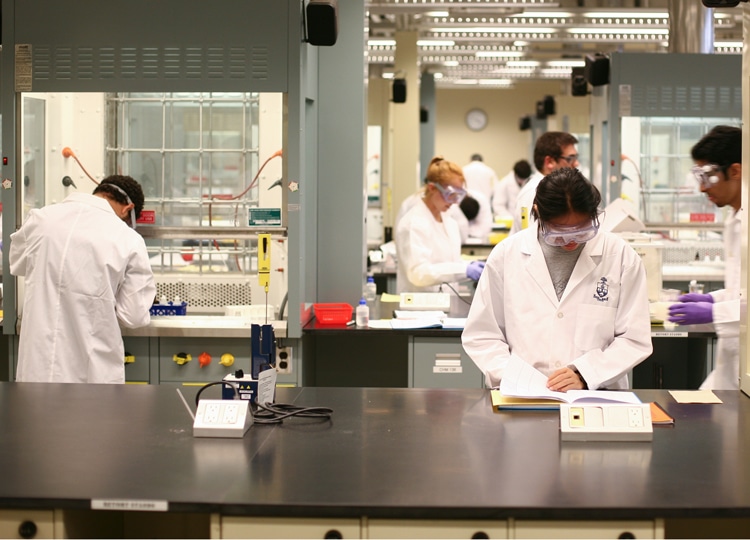 The University of Toronto has once again been ranked the top university in Canada and in the top 25 globally by the prestigious Shanghai Ranking Consultancy.
The 2019 edition of the Academic Ranking of World Universities (ARWU), a research-focused international ranking of higher education institutions, ranked U of T 24th in the world.
Among public universities, U of T continues to be a global leader, ranking 12th in the world and seventh in North America.
"These results are a reflection of the incredible and influential research that takes place at the University of Toronto," said Cheryl Regehr, U of T's vice-president and provost.
"It's an honour to be among academic colleagues at U of T who share a commitment to advancing knowledge and addressing pressing global challenges across many different disciplines."
U of T is consistently in the 98th percentile of the 1,800 universities evaluated
More than 1,800 universities are ranked by the Shanghai Ranking Consultancy for the ARWU, with the top 1,000 published in the annual list.
The ARWU rankings rely on six weighted indicators to determine an institution's academic and research performance. They include: the number of faculty and alumni winning Nobel Prizes and Fields Medals; the number of highly cited researchers; the number of papers published in Nature and Science; papers cited in major citation indices; and the per capita performance of each institution.
Since the ARWU rankings launched in 2003, U of T has consistently remained in the top 30, reflecting the University's position as a world-leading research university.
Three other Canadian universities ranked alongside U of T in the top 100: University of British Columbia (35th), McMaster University and McGill University (tied for 90th).
Harvard University remains the top-ranked university overall in the ARWU, followed by Stanford University and Cambridge University.
U of T has done well in recent rankings, reflecting its interdisciplinary strengths
U of T's interdisciplinary strengths were reflected in the Shanghai Ranking Consultancy's recent subject area rankings, where it placed in the top 10 in nine subjects: psychology (2); medical technology (4); geography (4); clinical medicine (5); automation and control (5); sociology (6); public health (7); pharmacy and pharmaceutical science (8); and finance (9).
U of T was also ranked 19th globally in the 2019 Times Higher Education (THE) World Reputation Rankings.
U of T continues to be the highest ranked Canadian university and one of the world's top-ranked public universities in the five principal international rankings: Times Higher Education, QS World Rankings, Shanghai Ranking Consultancy, U.S. News Best Global Universities and National Taiwan University.