You can build new futures and strong relationships: support Indigenous initiatives with U of T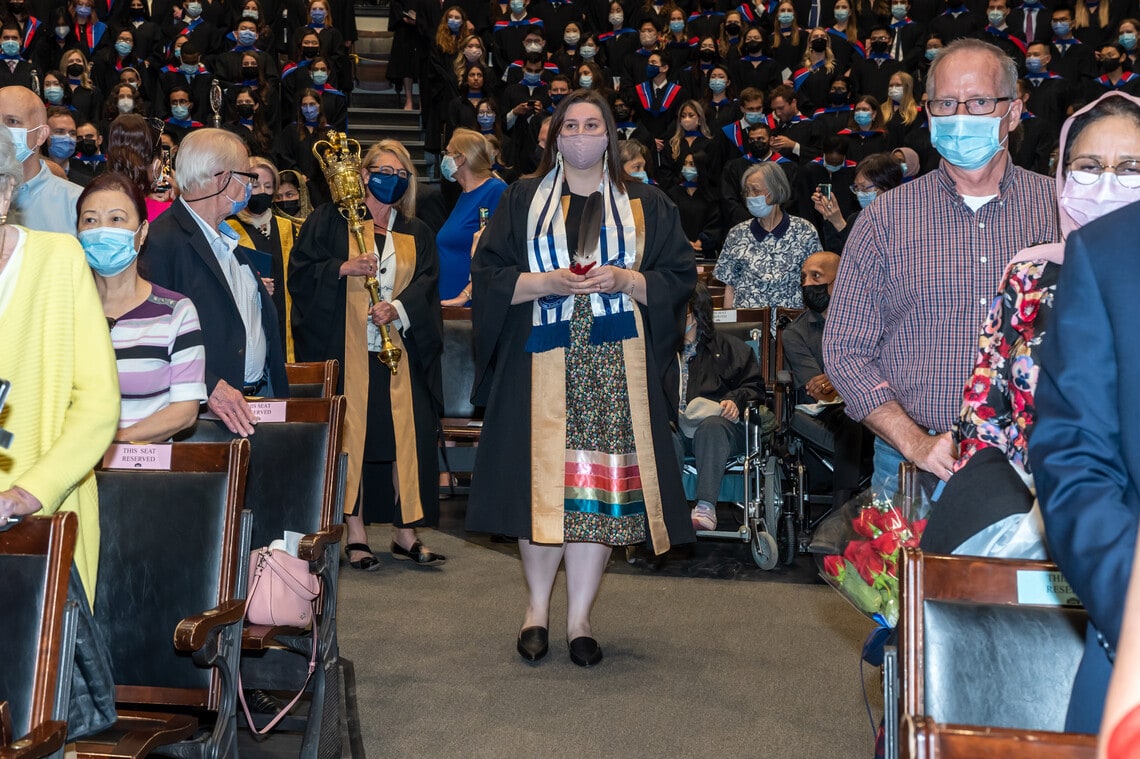 When alumna Lindsey Fechtig led out the University of Toronto's 2022 Convocation procession, bearing the ceremonial Indigenous Eagle Feather, she was deeply moved by the real support embodied in that symbol.
"Having the institution honour our ways of knowing and doing, and our culture—the significance of this is huge," said Fechtig (MEd 2015), a member of Curve Lake First Nation.
Including the Eagle Feather in Convocation is just one part of U of T's sustained efforts to dismantle barriers and create models for more equitable, diverse, and inclusive societies.
And in the spirit of inclusion, we can't do it alone. Please join us!
Your support for U of T's Indigenous initiatives can remove barriers for students, create opportunities for scholars, and make space for Indigenous voices and knowledge in our communities. Here are four ways you can help.
1. Contribute to Indigenous student scholarships