U of T celebrates official opening of Robarts Common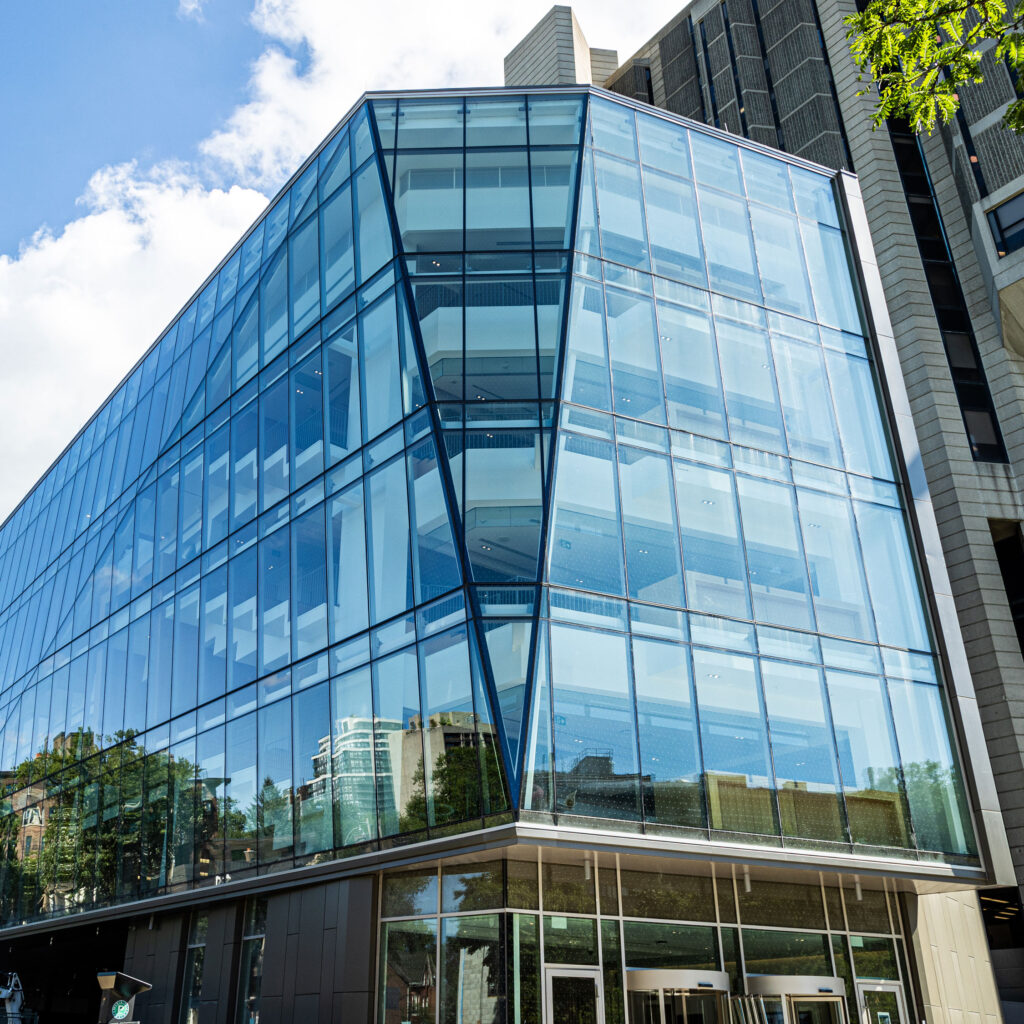 The University of Toronto community gathered at a special ceremony on September 9th to formally open Robarts Common, the stunning new five-story addition to Robarts Library, designed as a dedicated space for students.
With ample natural light, room for 1,200 students to study in quiet or socialize in soundproofed rooms, and accessible spaces for the entire U of T community, Robarts Common is a human-centred, collaborative area. Opening in advance of the 50th anniversary of Robarts Library, Robarts Common is part of a wider revitalization of the iconic building in the heart of U of T's downtown campus.
The stunning new space was made possible through the support of a generous gift from the late Russell and Katherine Morrison, along with support from more than a thousand other donors.
"Russell and Katherine Morrison understood well the library's central place in a student's intellectual development and educational experience," said University of Toronto President Meric Gertler at the official Robarts Common opening ceremony. "They were profoundly dedicated to ensuring that U of T students would have access to the very best library and study spaces – state-of-the-art, comfortable and beautiful. And through their vision and generosity, they have done just that, together with the many other donors who have made these light-filled spaces possible."
A dream to create an amazing space for students