New College students get a sneak peek at spaces they helped renovate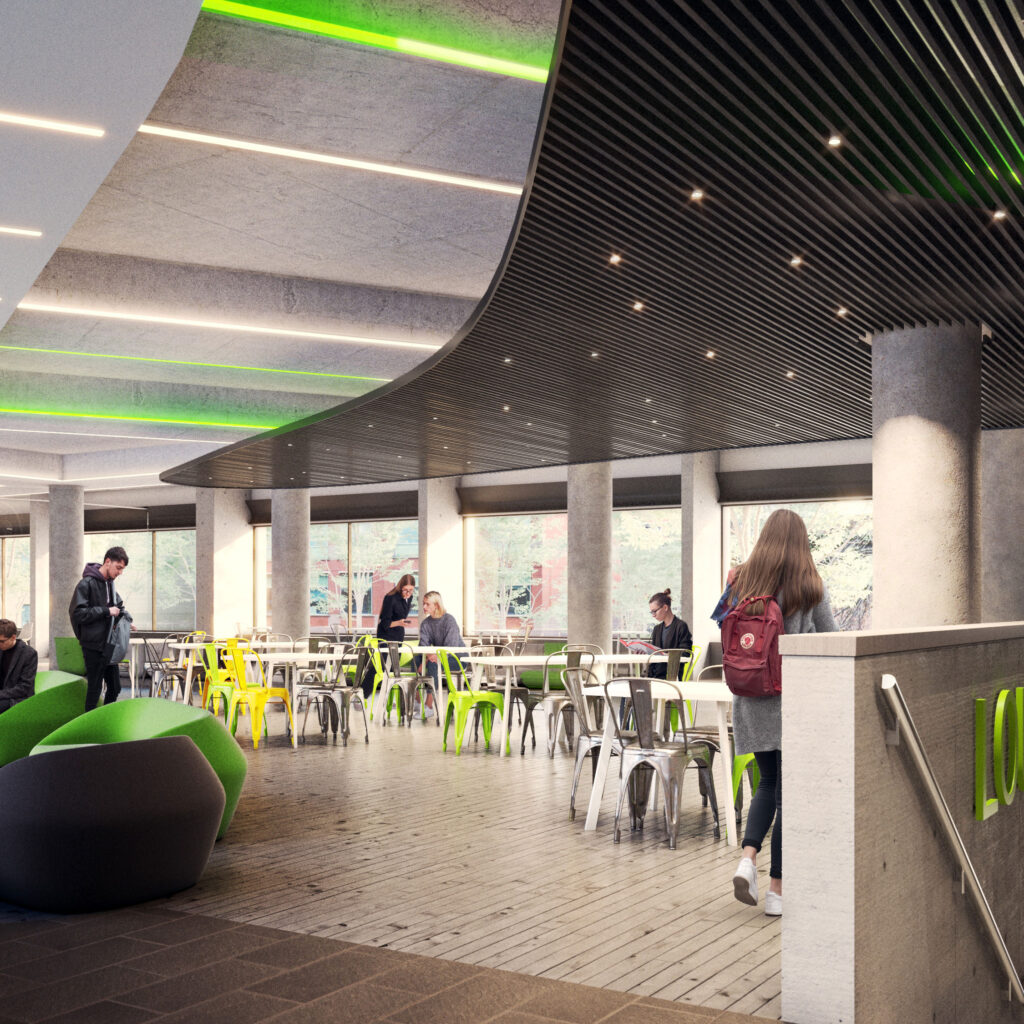 New College student spaces will have a fresh look this spring! The Wilson Hall Lounge and 45 Willcocks on the University of Toronto's St. George campus have been undergoing renovations to make them more welcoming and dynamic spaces that enhance students' experience and create a sense of community.
The Wilson Hall Lounge is one of the central gathering spaces for New College students and the heart of student life. This heavily used space has been redefined to be a more comfortable lounge that will include fun and functional furniture that allows students to study, eat lunch, and gather in groups. There will be chairs, bar stools, and tables for students who want to work by themselves, as well as an increased number of power outlets.
Once completed, this space will feature an opened-up ceiling to enhance the feeling of a large open space and the old lighting has been replaced with LED lighting. The popular Coffee Shed will also return, after undergoing some modest renovations.
One of the highlights of the space will be a large 'Welcome Wall' which will run along the main staircase, from the 40 Willcocks entrance. The wall will feature the word for 'welcome' in several Indigenous languages, as well as many of the other languages spoken by New College students. The space will be functional, bright, and welcoming.
This renovation was made possible by the generosity of New College students who three years ago voted on a capital levy to contribute $250,000 to this project. New College is receiving $50,000 a year from students every year for the next five to help pay for this project. As well, $250,000 was received from a competition from the Provost's Office, the Student Spaces Enhancement University Fund.