In Memoriam: Stanley Ho (1921-2020)
The University of Toronto was deeply saddened to learn of the passing of Stanley Ho. The philanthropist and business leader believed strongly in the importance of education and helped make a U of T degree a reality for many students from Hong Kong.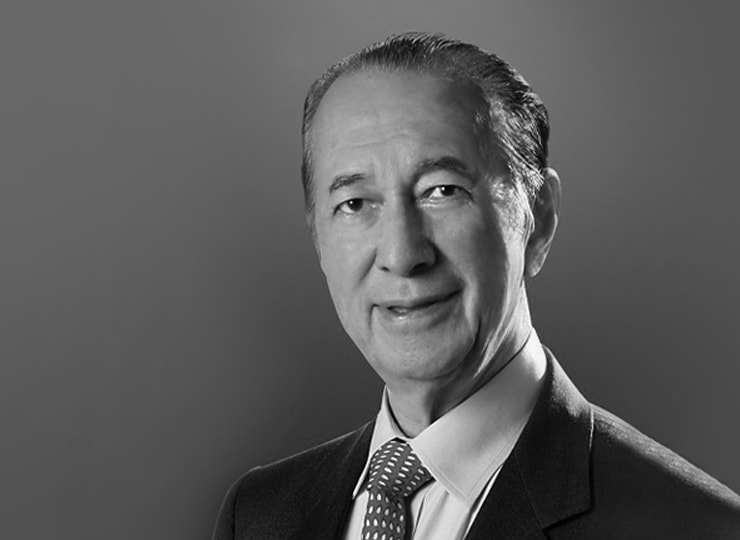 One of Hong Kong and Macau's most influential philanthropists and business leaders, Dr. Stanley Ho demonstrated a deep concern for educational and cultural initiatives throughout his illustrious life. He passed away on May 26, 2020 at the age of 98, leaving a notable legacy at universities around the world.
"Dr. Stanley Ho was a visionary leader and community-minded philanthropist who made a deep impact in support of higher education," said U of T President Meric Gertler. "Thanks to his patronage, many outstanding students received scholarships enabling them to attend U of T, excel in their studies and achieve success in their lives and careers. His generosity also ensured a solid foundation for future generations of students from Hong Kong who aspire to obtain a U of T education."
Transforming the lives of talented students through the University of Toronto (Hong Kong) Foundation
In 1995, Dr. Ho became one of the founding patrons of the University of Toronto (Hong Kong) Foundation. The Foundation was established to offer a life-changing experience at Canada's leading university to exceptionally talented students from Hong Kong whose families lack the financial resources to send them overseas. Dr. Ho also helped raise awareness of the scholarship program among other Hong Kong donors. His daughter, Ms. Daisy Ho, continues his legacy at the Foundation and has served as its Chair for a number of years.
As a result of Dr. Ho's generous vision, the lives of many talented young people have been transformed. Since the scholarship program began, its recipients have gone on to successful careers in finance, law, education, engineering, government, research and other fields, many of them contributing to civil society in Hong Kong.
At U of T, Dr. Ho also established the Stanley Ho Professorship in Microelectronics at the Faculty of Applied Science and Engineering and the Dr. Stanley Ho Scholarship at Woodsworth College, which enables students to take part in the University's Summer Study Abroad program.
Dr. Ho's family has followed in his footsteps in their support of U of T. His children, Ms. Daisy Ho and Mr. Lawrence Ho – both U of T alumni – are generous donors and volunteer leaders in the University community.
A distinguished career in business, a visionary community leader
An alumnus of the University of Hong Kong, Dr. Ho was the founder of Shun Tak Holdings Limited and had extensive business interests in entertainment, tourism, shipping, real estate, banking, and air transport. He played an instrumental role in the development of Macau, transforming it into a vibrant hub.
He served as Honorary Lifetime Chairman of the University of Hong Kong Foundation, Founding Honorary Life Chairman and Director of the HK PolyU Development Foundation and Member of the Court at the Hong Kong Polytechnic University, Honorary Chair of the Council of Macau University of Science and Technology, and Vice-Patron of the Community Chest of Hong Kong, among other positions. He made a significant difference to the causes he supported and received numerous awards for his leadership and community service, including honours from many governments around the world.
In addition to his philanthropic support at U of T, Dr. Ho served as the Honorary Chair (Hong Kong) for the Boundless Campaign and patron of the U of T (Hong Kong) Foundation.
"Over the course of many years, Dr. Stanley Ho provided thoughtful and strategic advice that played a vital role in advancing U of T's activities in Hong Kong," says David Palmer, U of T's Vice President of Advancement. "The University benefited immensely from his experience, wisdom and generosity and we will greatly miss his friendship and support."
Dr. Ho once said, "Fortunes may not follow you a lifetime, but the knowledge that you acquire will follow you a lifetime." Through his generosity, he provided the opportunity for countless students to acquire knowledge, and thus a lasting legacy that will continue well into the future.