In Memoriam: Gerald Heffernan (1919-2023)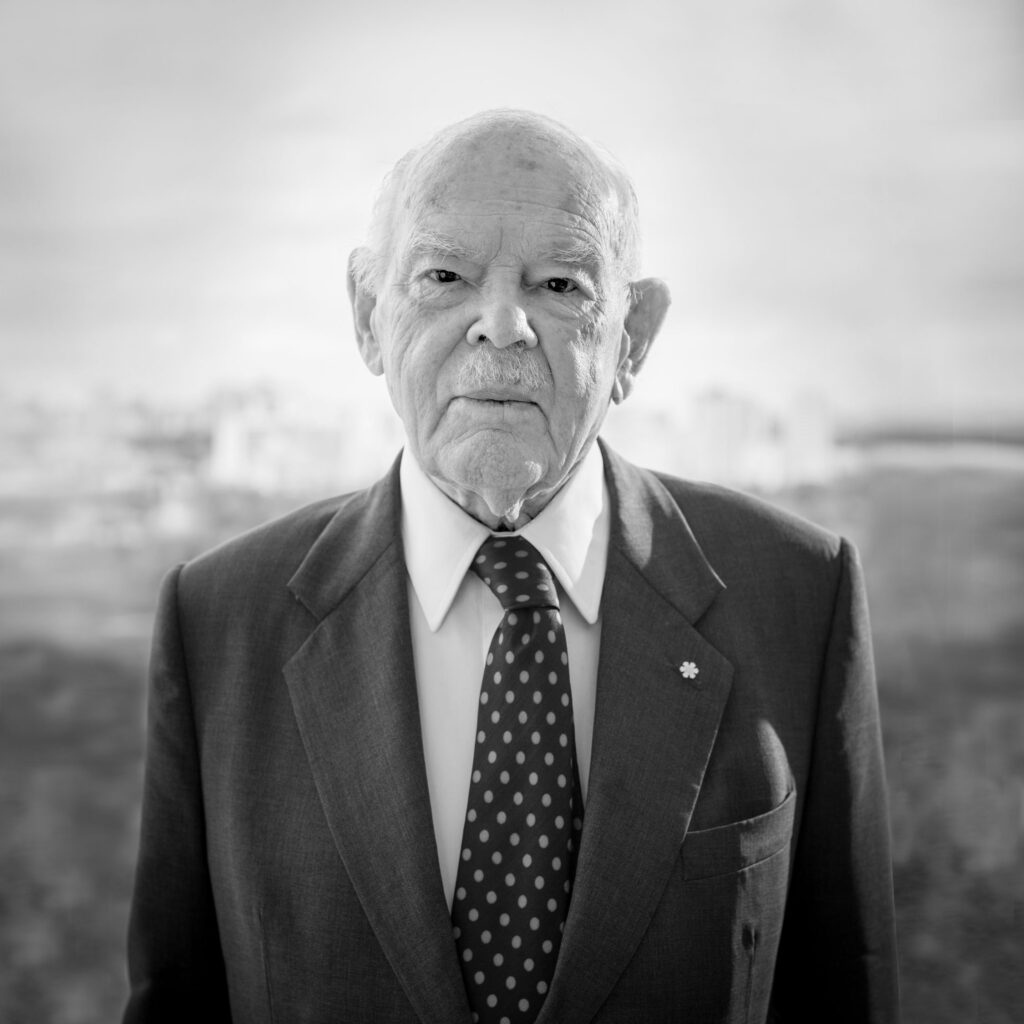 Distinguished U of T alumnus and supporter Gerald Heffernan (BASc 1943, Hon DSc 1993) passed away on July 28 at age 104. He leaves an exceptional legacy in a wide array of fields, most notably steel manufacturing, where he was one of the world's great innovators.
"The University of Toronto was fortunate to have such a strong champion in Gerald Heffernan," said University of Toronto President Meric Gertler. "Jerry's passion for and support of entrepreneurship in Canada was legendary. We're so grateful that he made a special effort to encourage and inspire young innovators at U of T. His generosity to U of T and to countless other causes and charities will have a lasting impact. I extend heartfelt condolences to the Heffernan family."
Heffernan's generosity had transformative impact for U of T innovators
Gerald Heffernan's association with U of T, as a donor and volunteer, was a lifelong passion. Both he and his late wife Geraldine, who died in 2018, were alumni of the university who made profound impact on their alma mater for years.