Celebrating the global impact of U of T's Faculty of Arts & Science with supporters, alumni and community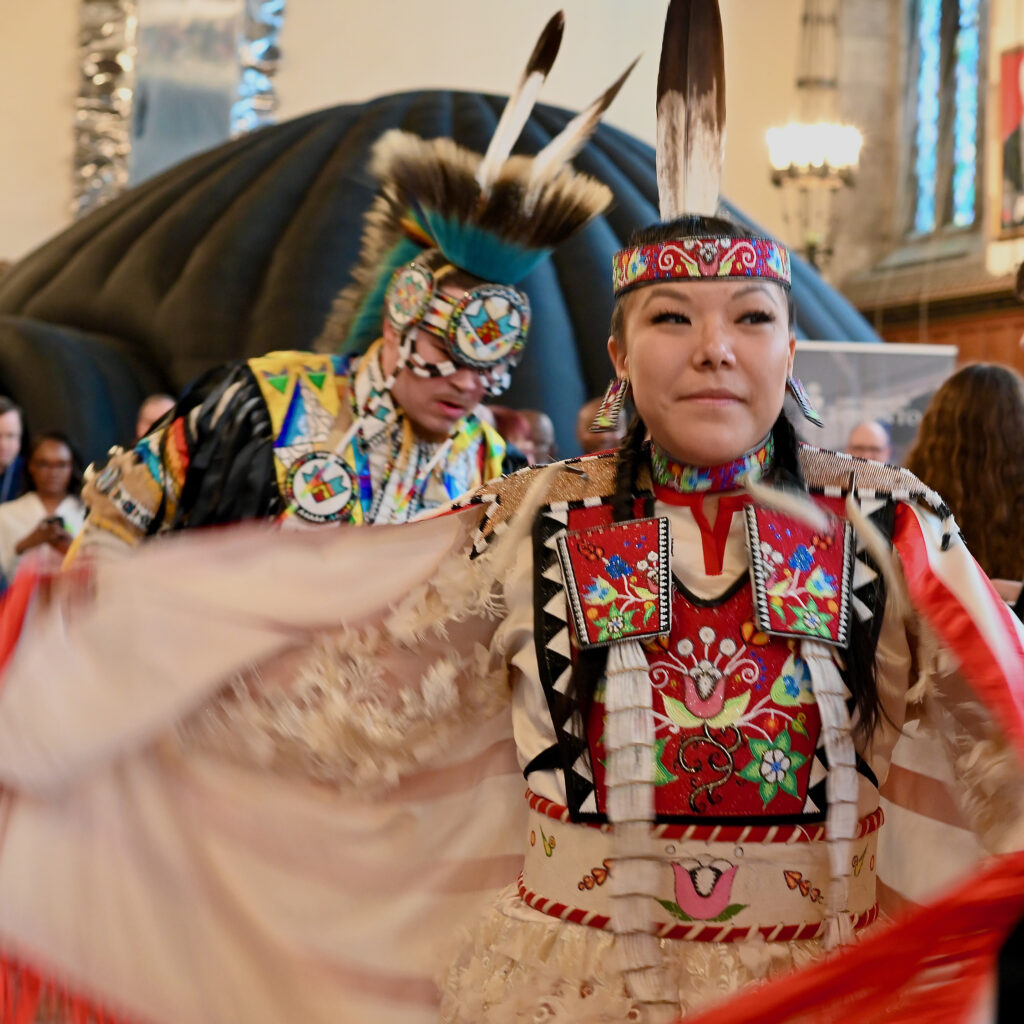 Imagine exploring outer space to better understand Earth's place in the universe, travelling back through the history of Black dance in Canada, experiencing the intersection of artificial intelligence and humanity, and saying hello to a hologram of renowned Canadian author and alum Margaret Atwood — all on the same night.
The Faculty of Arts & Science's closest friends, supporters, faculty and staff did just that and much more on April 26. They came together to celebrate the global impact the faculty is having around the world as it advances solutions to the world's monumental and complex problems. Set amid the beautiful backdrop of historic Hart House on U of T's St. George campus, guests learned about some of the most cutting-edge research at Arts & Science, and how the Faculty will advance its priorities through U of T's Defy Gravity campaign. Hundreds of guests engaged with interactive installations, enjoyed performances and had curiosity-driven conversations with globally renowned U of T scholars and teachers.