Friends and family establish academic award in real estate law in memory of the late Craig Carter
The Craig Carter Prize for Excellence in Real Estate Law will help JD students at the University of Toronto.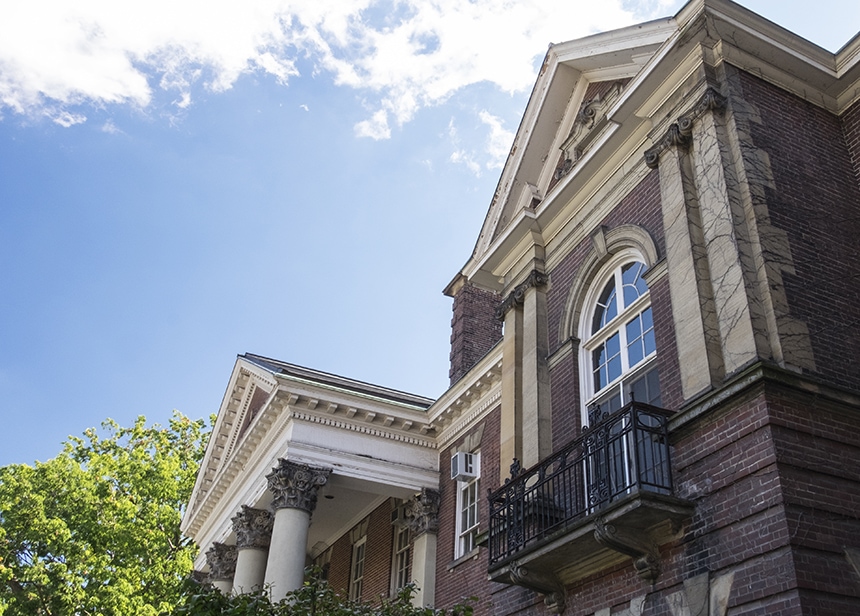 A newly established academic award at the University of Toronto Faculty of Law will honour the memory of alumnus and adjunct lecturer, Craig Carter (BSc 1974 UC, LLB 1977).
The Craig Carter Prize for Excellence in Real Estate Law will recognize excellence in legal scholarship in real estate law at U of T. The prize will award approximately $2,400 to an upper year JD student at U of T Law who demonstrates outstanding interest and leadership in real estate law through academic excellence in upper year courses or seminars in real estate law.
The endowed award was established by five of Carter's close friends, all U of T Law classmates, and his wife, Anne Carter.
"When we thought about doing something to remember Craig and his legacy it was only natural that we turned to the Law School," said Bill Gula (BSc 1974 INNIS, LLB 1977). "This gift demonstrates our respect and affection for Craig, who had an outstanding legal career,"
"Craig's self-deprecating manner and great sense of humour always made for an enjoyable food court lunch, which inevitably evolved at Craig's invitation for me to critique his views on a recent case," said Murray Shopiro (LLB 1977). "You really have to love the law to do this over lunch after 35 plus years of practice, and to me this academic prize appropriately honours Craig's memory and passion."
Craig Carter's love of teaching now lives on in support for students
Carter joined Fasken as an associate in 1985 and became a partner in 1987. He was an expert who wrote two textbooks on real estate agreements and easements and lectured at U of T, Osgoode and Queen's.
"Craig was always the teacher. He clearly enjoyed teaching law students as well as his colleagues. When the students responded with questions, he enjoyed seeing the issue he was presenting though fresh eyes," said Stephen Waque (LLB 1977).
Carter also supported continuing legal education programs for the legal profession through the Ontario Bar Association and Law Society of Ontario. Carter was honoured with the Law Society Medal in 2015, the Ontario Bar Association's Distinguished Service Award in 2017 and a Decade of Distinction Award from Big Brothers of Metropolitan Toronto.
"Craig was someone who read a lot of history. I think he loved being part of a process that could move us, as a society, forward, one case at a time," said Mrs. Anne Carter (BEd 1979, MEd 1984).
"Craig's lasting contributions to the profession as an alumnus and educator, do not go unrecognized," said University Professor and Dean Jutta Brunnée, the James Marshall Tory Dean's Chair. "It is wonderful that his friends and family have chosen to honour his memory with an academic prize that will inspire students' interest in real estate law."