Elaine Keillor's $1-million gift to champion music and health
The generous gift from Elaine Keillor, the first woman to earn a PhD at the Faculty of Music, will support students and cutting-edge research.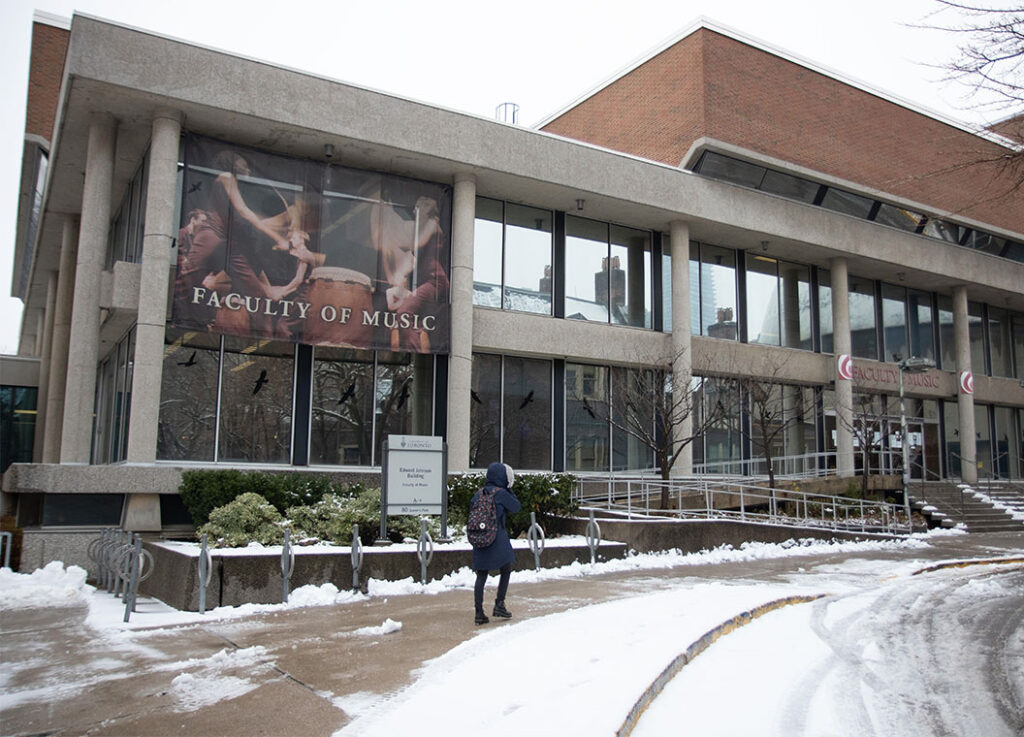 A $1-million donation to the Faculty of Music by scholar and musician Elaine Keillor (MusD 1976) promises to enhance music research at the University of Toronto as well as the science and practice of music and health through the establishment of the Elaine Keillor Music and Health Research Innovation Fund.
The new fund will provide annual funding for doctoral and post-doctoral fellows, or for research projects stemming from the faculty's Music and Health Research Collaboratory (MaHRC), an interdisciplinary research centre that conducts research on music's applications in the health sciences.
Part of the donation will be matched by the division of the vice-president and provost to support graduate and international students pursuing studies in music and health.
"I am deeply moved by Dr. Elaine Keillor's generosity and her lifelong championing of Canadian music," said Don McLean (BMus 1977, MA 1978, PhD 1997), dean of the Faculty of Music and professor of musicology and music theory. "As she is the first female PhD graduate from U of T Music, we should all be particularly proud of her pioneering achievements.
"We know that Elaine's gift will be a model and inspiration for us all."
Elaine Keillor's extraordinary, distinguished and groundbreaking career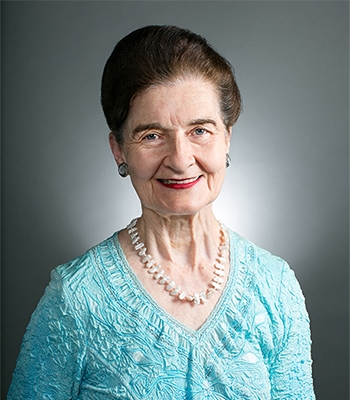 Keillor's knowledge of Canadian music and her skill as a performer are legendary, said Robin Elliott (MA 1981, PhD 1990), a professor of musicology at U of T, the Jean A. Chalmers Chair in Canadian Music and director of the Institute for Canadian Music.
Elliott added that "she began her career as a remarkable child prodigy, completing the piano performance and theory requirement for the ARCT diploma at the age of 10," a record that would stand for six decades.
"Glenn Gould was a late bloomer by comparison, as he did not earn his ARCT until the age of 13."
Keillor became the first woman to receive a doctorate in musicology from U of T in 1976. After teaching at U of T, York, Queen's and McMaster universities, she joined the faculty at Carleton University in Ottawa, where she is now a distinguished research professor emerita. In 2016, she was named a member of the Order of Canada for "her contributions as a musicologist and historian of Canada's musical heritage."
She is renowned for research on the music of Indigenous Peoples of North America, particularly First Nations music in Canada. "Two signal events in Dr. Keillor's career were the publication of her magisterial textbook, Music in Canada: Capturing Landscape and Diversity, and the release of her four-CD set of recordings, Sounds of North: Two Centuries of Canadian Piano Music," Elliott said.
Keillor is also an internationally recognized musician who has toured North America and Europe performing in recitals and as a soloist with orchestra. She is still teaching, performing and researching.
A profound impact on research at U of T's Music and Health Research Collaboratory
Keillor said she hopes her donation will support research at the Music and Health Research Collaboratory and foster a greater appreciation for music, particularly among youth.
Established in 2012, the Music and Health Research Collaboratory has built a large community of research collaborators and has become a leader in research and teaching around the clinical applications of music in health science.
Today, it runs about 18 research projects, with 12 collaborative units across campus and teaching hospitals, said Michael Thaut, director of the collaboratory and a professor of music and health, with a joint appointment in neuroscience. The focus of current projects ranges from Alzheimer's and Parkinson's diseases to depression, post-stroke recovery and autism.
Nicole Richard (MA 2018), a PhD candidate in music and health sciences, is involved in several research projects at the centre, including studies of therapeutic instrumental music's effect on stroke rehabilitation, auditory perception training in cochlear implant carriers and rhythmic cuing of oral dynamics for speech intelligibility in people with Parkinson's.
"I've had clients who went from being non-verbal to being quite loquacious with the help of music therapy, and have seen how NMT (neurologic music therapy) techniques can help organize the sensorimotor system to enable focus, concentration and calm for people with autism spectrum disorder (ASD)," she said.
Thaut said Keillor's donation will have a profound and lasting impact.
"Dr. Keillor's endowment will provide a tremendous foundation in perpetuity to advance research in music and health on all levels, and support outstanding work of graduate students like Nicole Richard," he said.