Donald Burwash's gift to Hart House sparks a top-to-bottom renewal
The U of T alumnus has bequeathed the largest gift to Hart House since the iconic student centre itself was given to the University in 1919.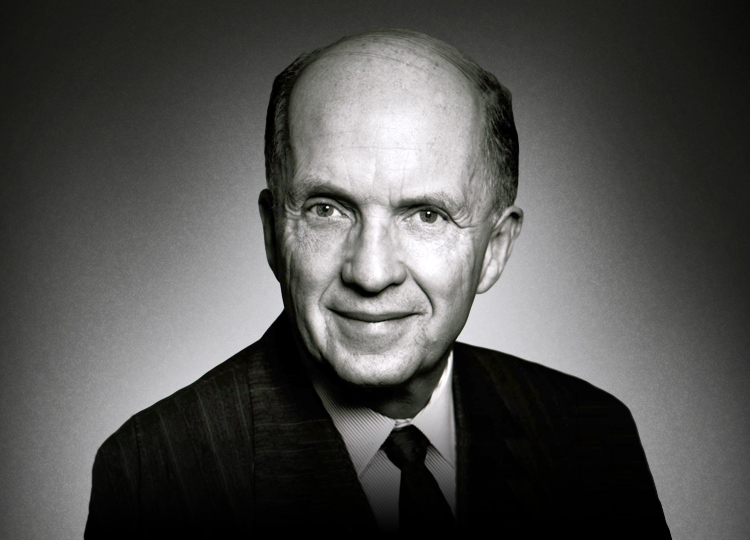 Hart House begins its second century as it began its first: with a powerful act of philanthropy. Donald Burwash (BA 1954 VIC), who passed away in November 2018, has bequeathed the largest gift to Hart House since the Massey Foundation gifted Hart House itself to the University in 1919.
Friends of Hart House well remember Burwash's deep commitment to U of T's iconic student centre. Throughout his professional career as Vice-President and Legal Counsel for Coca Cola Canada, he remained committed to his alma mater, serving for decades on U of T's Governing Council and numerous Hart House committees. He even stepped in as Acting Warden of Hart House in 1997.
"Don was a man of few words and even fewer pretensions," says John Monahan, the Warden of Hart House. "He preferred to demonstrate his commitment, and his belief in the power of Hart House to transform a student's education, through action. He is leaving not only an extremely generous financial legacy, but also a deep and rich personal and professional legacy of giving back to the communities and places that benefitted him throughout his life."
In honour of Burwash's gift, Hart House will rename the South Dining Room—where Burwash himself attended or chaired multiple meetings and events—the Donald Burwash Room. In addition to revitalizing the room, funds will be used to improve accessibility, replace and restore aging furniture and other décor, and reimagine whole spaces—such as the Hart House Information Hub and Arbor Room—in ways that better serve the needs of today's students and other members of the U of T community.
"Hart House is a special place," says Monahan. "It's also a heritage building that requires considerable resources to maintain. Don's gift will help us start a major campaign to renew the physical infrastructure from top to bottom. It will also enhance the spirit of community and facilitate the kind of transformative experiences and sense of belonging that drew Don to Hart House in the first place, and that remain vital to our mission as we begin our second century. We are enormously grateful."
Bequests of all sizes make a difference. They have a lasting impact which provides critical support to U of T's future. For more information, contact The Office of Gift Planning.