Distinguished alumnus R. Douglas Elliott recognized by LGBT Purge Fund with gift of new U of T Law fellowships
A fellowship for research into LGBTQ+ antidiscrimination work honours the efforts of litigator R. Douglas Elliott.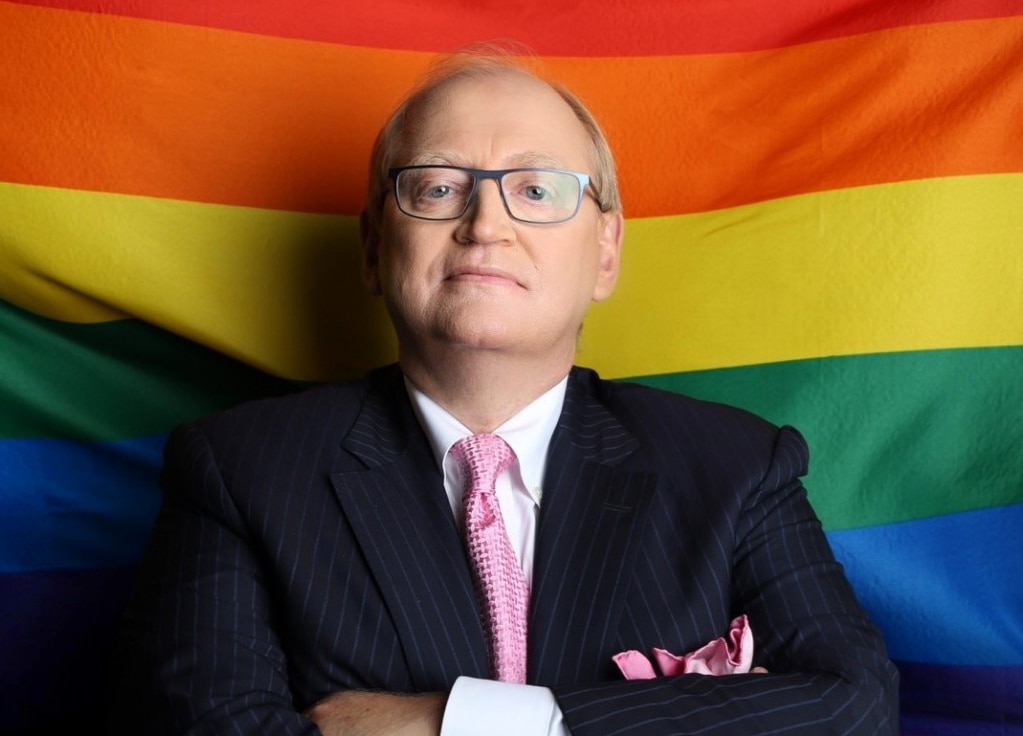 University of Toronto alumnus R. Douglas Elliott (LLB 1982), who served as lead counsel in the LGBT Purge class action that resulted in a landmark global settlement for members of the armed forces, RCMP and federal employees, will be recognized for his contributions with the establishment of a gift supporting the next generation of human rights advocates.
The R Douglas Elliott Fellowship at the Faculty of Law will fund a JD or graduate student's work with public interest-oriented LGBTQ+ organizations, or research on antidiscrimination class actions.
"Providing fellowships in the name of LGBTQ2+ hero Douglas Elliott to support those who will continue the pursuit of equality and justice through legal advocacy is comforting and encouraging to those of us who have experienced the pain of discrimination," said Michelle Douglas, executive director of the LGBT Purge Fund.
From the 1950s to 1990s, the federal government systematically discriminated against LGBTQ+ employees
For more than half a century, LGBT members of the federal public service, Canadian Armed Forces and the RCMP were systematically discriminated against. It came to be known as the "LGBT Purge," as individuals were interrogated, harassed, or dismissed from their positions entirely.
Survivors of the purge brought forward a nation-wide class action in 2016 and in 2018, reached a historic settlement of $145 million with the government. In addition to compensating survivors, the settlement allocated funds for reconciliation and memorialization measures.
R. Douglas Elliott's social justice work inspires young lawyers
A $250,000 contribution from the non-profit LGBT Purge Fund will endow the new fellowships at the Faculty of Law. R Douglas Elliott fellows will receive a $10,000 stipend.
"Douglas Elliott is a bold and visionary litigator who has worked tirelessly for decades – in cases concerning the rights of same-sex partners to receive CPP survivors' pensions, the treatment of sexual orientation as a prohibited form of discrimination under the Charter, the unfair targeting by customs officials of same-sex materials imported into the country, and many other issues concerning LGBTQ rights," says Simon Stern, a professor of law and English who led the effort to honour Elliott.
"He is an inspiration to many young lawyers seeking to use their talents to advance social justice, and to students considering a career in law. These new fellowships will provide a way to recognize his work and to encourage more students to pursue a similar path."
Elliott has received multiple recognitions for his social justice work. The Law Society of Ontario certified him as a specialist in civil litigation in 2003, awarded him the Law Society medal in 2010 and presented him with a Law Society degree of Doctor of Laws, honoris causa in 2021. He serves on many legal and community committees including the Northern Ontario Pride Network and Elliot Lake Pride.
Through collaborative partnerships, U of T Law's public interest and research fellowships are supported through various donations and endowments and provide students with a paid experience in research, policy or pro bono legal work.
The University of Toronto, Faculty of Law invites you to join in celebrating Doug by making a gift to the R. Douglas Elliott Fellowship fund. To make a donation, please contact Nicole Landa at nicole.landa@utoronto.ca.