Combining perspectives from different worlds, Judson Asiruwa and Jamie Lee built an award-winning food waste app
Thanks to donor support for student scholarships and a hands-on business competition program, Jamie Lee and Judson Asiruwa grew into insightful leaders solving a key climate change problem.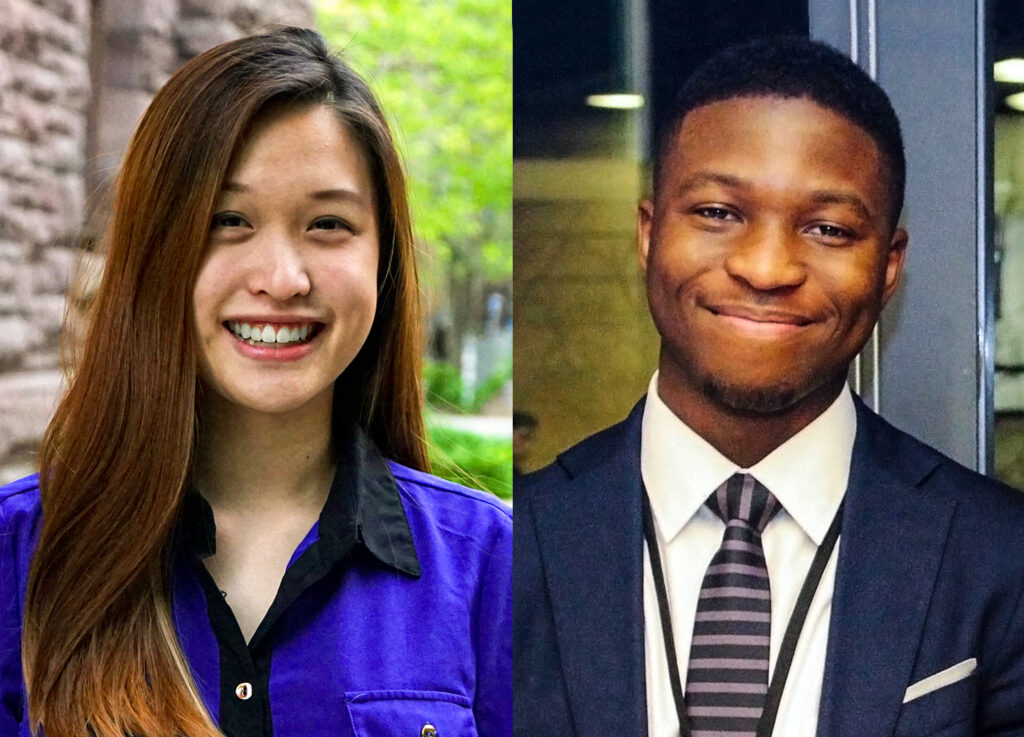 "I would love to see the world go in a good direction as quickly as possible," says Judson Asiruwa. "Preferably in my lifetime!"
Judson is definitely doing his part. He and Jamie Lee, a fellow graduate from the Rotman Commerce program at U of T, have created a mobile app to fight climate change.
When the pair learned that household food waste is one of the biggest contributors to global warming, it was a lightbulb moment. "That means we can actually make an impact individually," says Jamie.
They named swate by scrambling the letters in waste. The app can scan grocery receipts to help track the food you have at home, then prompts you with recipe suggestions to use ingredients while they are still fresh.
And it generates a database of actual food use—something that could help food producers tackle waste too. "We could start to reallocate food wastages around the world to people that actually need them," says Jamie.
With backgrounds spanning three continents, "Jamie and I came from different walks of life," says Judson. "Us meeting and bonding and following the same passion is inspirational to me."
It also helped them think big and think global—spurred on by the Rotman Commerce case competition program, where they travelled and refined their startup pitch. They won the Manulife Behavioural Economics in Action competition, earned scholarships, and recently joined U of T Mississauga's ICUBE business incubator to scale up their company.
"I'm super thankful," says Jamie. "To be creative, you need to have mental space and time—and donor funding provided that. It has let us solve problems that actually matter."
Please give to Rotman Commerce and the University of Toronto today, and help future leaders like Judson Asiruwa and Jamie Lee find answers to our biggest challenges… through business smarts and a global outlook.