Canada's Walk of Fame Awards honour three luminaries who have U of T ties
Heather Reisman (HON LLD 2021), James C. Temerty and the late Barbara Frum (BA 1959 UC, HON LLD 1992) were honoured by Canada's Walk of Fame Awards for their outstanding contributions to literacy, philanthropy, and journalism. The national not-for-profit organization honours Canadians who have achieved remarkable success and impacted their country and the world.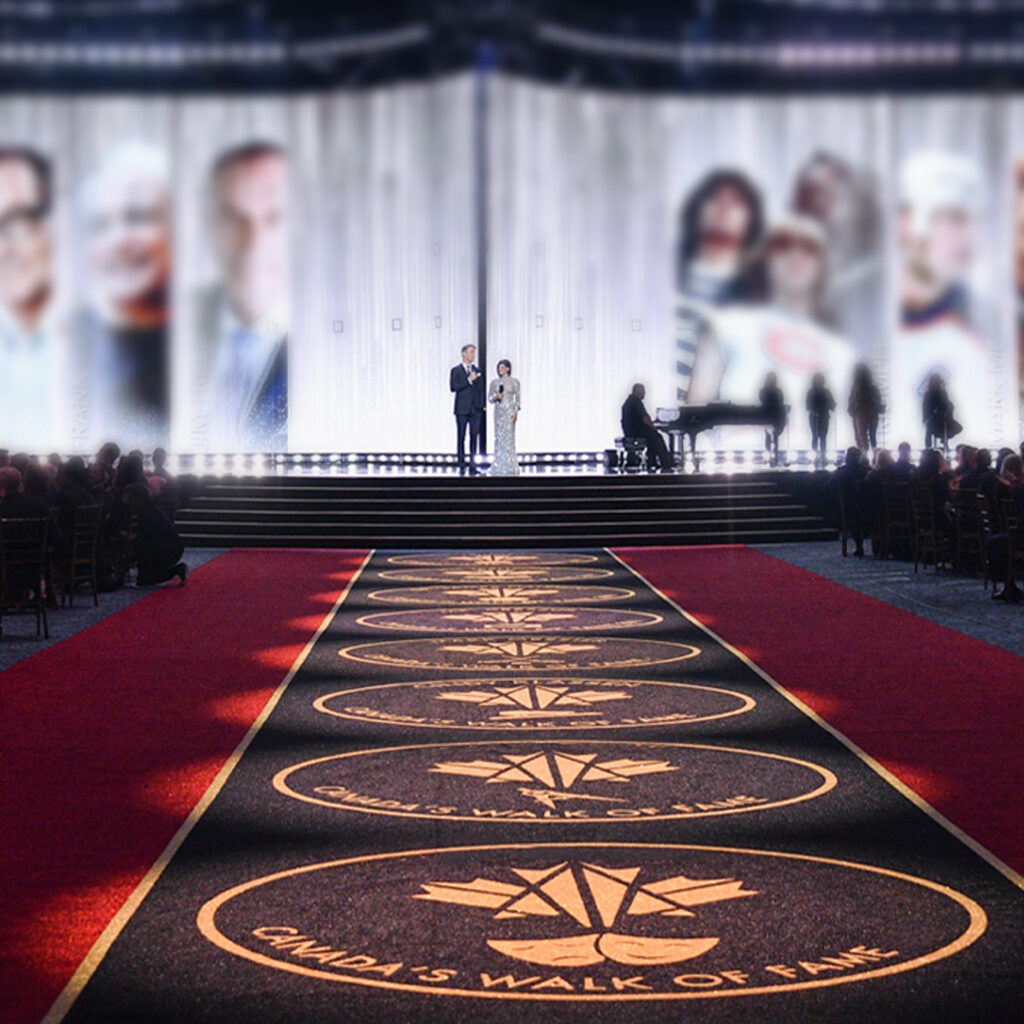 On Saturday, December 3rd, the 2022 Canada's Walk of Fame Awards Celebration feted ten extraordinary Canadians for their contributions to music, television, journalism, athletics, innovation and entrepreneurship, including three with close ties to the University of Toronto.
This year's inductees and honourees featured one of Canada's most generous philanthropists, James C. (Jim) Temerty, who was introduced as the 2022 National Hero Honouree by U of T President Meric Gertler; Indigo founder and trailblazing benefactor Heather Reisman, who, along with her husband Gerry Schwartz, helped establish U of T's Schwartz Reisman Institute for Technology and Society and Schwartz Reisman Innovation Campus; and the iconic late CBC broadcaster and U of T alumna Barbara Frum.
"The University of Toronto is deeply proud to be associated with tonight's inductees and honourees, who represent the best of what Canada has to offer the world," said Gertler. "We are grateful for their legacy and their friendship, and we hope to live up to the ideals they each represent, including the late Barbara Frum, one of our most illustrious graduates; Heather Reisman, a visionary donor at U of T and Canada's leading champion for child literacy; and Jim Temerty, whose philanthropy across our university and beyond empowers ordinary people to accomplish extraordinary things."