BMO Financial Group's $5-million gift will fund exploration of the creative potential of AI
The BMO Lab for Creative Research in the Arts, Performance, Emerging Technologies and AI will stage high-profile events, explore new ways for the arts to embrace cutting-edge technology, and train the next generation of tech-savvy leaders.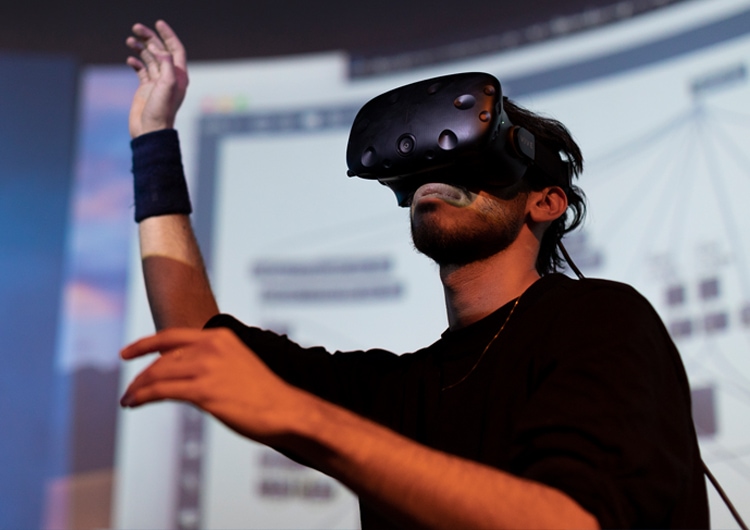 With its largest-ever gift to a single Canadian institution, BMO Financial Group is investing $5 million to explore the potential of artificial intelligence and other revolutionary technologies in a novel way. The BMO Lab for Creative Research in the Arts, Performance, Emerging Technologies and AI, an initiative of the Centre for Drama, Theatre & Performance Studies, will harness the latest technological developments to create new forms of human expression.
Through multidisciplinary work and performances, the BMO Lab will advance the use of AI in the arts and engage the public in critical reflection on the role of technology in creative human expression. Students who participate in the BMO Lab will gain a deep understanding of how to use AI and other emerging technologies to answer challenges facing governments and businesses today.
"AI is rapidly changing how we work, create and live," said Professor Meric Gertler, President, University of Toronto. "Thanks to this visionary gift from BMO Financial Group, the BMO Lab will bring together researchers and students from across the University to explore the potential for AI and other advanced technologies to enable creativity in human expression. At the same time, it will empower a new generation of leaders to apply this technology in solving problems and addressing new challenges."
Based at the Faculty of Arts & Science, the BMO Lab will build on U of T's strengths in the arts and humanities, and on the University's leading role in the development of artificial intelligence. Through its innovative teaching and unique performances, the BMO Lab will engage with advanced research at the Vector Institute for Artificial Intelligence and complement the Schwartz Reisman Institute for Technology and Society's mission to address the social and ethical implications of AI and other emerging technologies.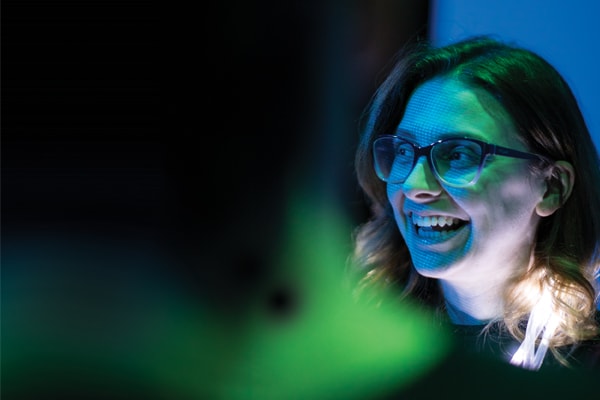 "The BMO Lab will be an outstanding opportunity for our faculty and students to forge new pathways in problem-solving and develop novel spheres of thought," said Professor Melanie Woodin, Dean, Faculty of Arts & Science. "Not only will this transformative lab re-imagine teaching and learning, and attract stellar faculty and students to U of T from around the world, it will prepare students for the future of work—with deep knowledge, communications skills, and fluency in AI and teamwork."
David Rokeby, an internationally acclaimed new-media artist and recent artist-in-residence at the Jackman Humanities Institute, will serve as the BMO Lab's inaugural Director.
"The uniqueness of the BMO Lab is that it is grounded in theatre, with a focus on human minds and bodies expressing ideas and emotions in real-time and space," said Rokeby. "This will teach our students to work effectively with people of very different disciplines in a creative, collaborative, and challenging learning environment."
As the work of the BMO Lab gets underway, it will attract international artists to U of T and enable collaboration among computer scientists, mathematicians, philosophers, visual artists, performers, designers, engineers, and students from across the University who are attracted to the BMO Lab's creative approach.
"Our partnership to launch the BMO Lab represents a unique convergence of technology and the humanities, providing opportunities for students to research AI and shift the paradigm of creativity," said Darryl White, Chief Executive Officer, BMO Financial Group. "To strengthen competitiveness, companies must harness the full power and potential of technologies responsibly, while developing talent for the future – including investing in employee training and upskilling. At BMO, we're seeing tremendous benefits from the integration of AI, freeing up capacity for employees to engage in valuable insight-driven work and creating benefits for customers such as significantly reducing time to open business accounts."
BMO has been a dedicated supporter of vital initiatives at U of T for many years. In 2018, the University inducted BMO into its Chancellors' Circle of Benefactors, which recognizes the University's most visionary and generous donors.
These initiatives include life-changing scholarships that support talented students, support for the expansion and renovation of the Rotman School of Management and the creation of an advanced lab for finance research and training, and a gift to several U of T-affiliated hospitals to advance medical science and enhance patient care.
Along with BMO's history of generosity, many U of T graduates move on to careers at BMO, including prominent members of the U of T community who have also served in executive roles at the bank. Former BMO CEOs Anthony Comper and William Downe both have deep ties to U of T as alumni and volunteers. U of T President Emeritus, J. Robert S. Prichard currently serves as Chairman of BMO's board, while our Chancellor, Dr. Rose M. Patten, is a long-time senior executive at BMO.