University College celebrates a renewal of iconic U of T spaces
Revitalized spaces including the Clark Reading Room, the UC library, the Clark Quadrangle, and the Paul Cadario Conference Centre, give students new opportunities to learn and collaborate.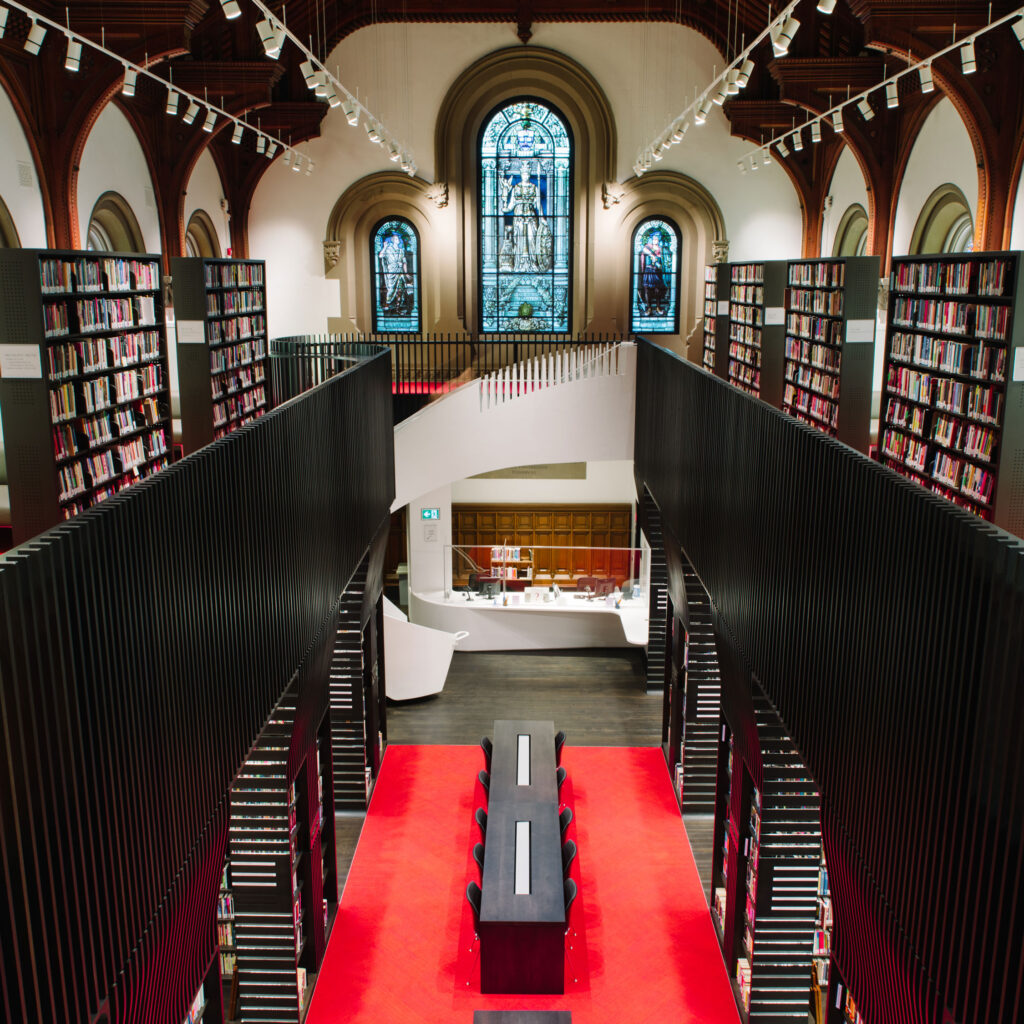 Thanks to support from alumni and students, historic spaces at University College have been revitalized, and a modern conference centre has been created within Croft Chapter House. This architectural renewal not only restores the beauty of University College, but raises these crucial student spaces to 21st-century standards of accessibility and technological access.
"University College is one of U of T's iconic structures, and one of Toronto's and indeed Canada's most outstanding pieces of architecture," says Meric Gertler, president of the University of Toronto. "The revitalization project has preserved and enhanced the original beauty of this landmark from the 19th century, while providing state-of-the-art student spaces to meet the accessibility standards and technological needs of the 21st. On behalf of the entire University of Toronto community, I would like to thank the students, alumni and donors whose generous support enabled us to realize this brilliant vision."
The key revitalized spaces include the upgrading of the West Hall into the Clark Reading Room, an updated student space, and relocation of the UC library into the East Hall. The quadrangle has been revamped into the more inviting Clark Quadrangle in the exterior, centre of the building. The Paul Cadario Conference Centre in Croft Chapter House has transformed this historic space into a centre for research, collaboration and debate.
The renovations also included improving physical accessibility to the 150-year-old building, making it more useable to the broader University of Toronto community.