U of T launches new matching program to support entrepreneurs
The University of Toronto has created a new matching program to provide up to $5 million in funding to student entrepreneurs and U of T-based startups.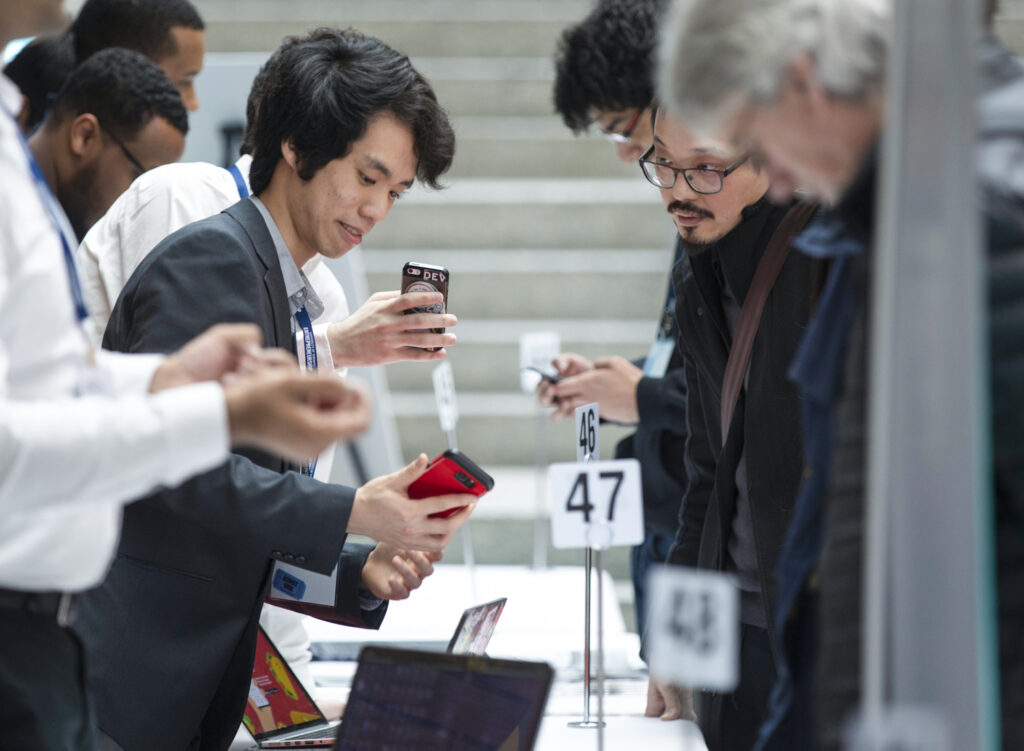 In his opening remarks for U of T Entrepreneurship Week's RBC Innovation and Entrepreneurship Speaker Series, Vice President for Advancement David Palmer announced the creation of the True Blue Fund. This new program aims to accelerate innovation and entrepreneurship at U of T by providing financial support for student entrepreneurs and startups.
The University is committing $2.5 million to match donations to help build the True Blue Fund. Gifts can be directed to support a specific campus-linked accelerator or incubator or an innovative project that supports women, Indigenous communities or health. Fully funded, the True Blue Fund will ultimately provide $5 million in new support for U of T student entrepreneurs.
"As a philanthropic matching fund," Palmer said, "it will attract investors who want to support our student entrepreneurs as they develop an idea, design a prototype, build a proof of concept and prepare a strategy for commercialization."
Members of the University's Entrepreneurship Leadership Council have already stepped forward with initial contributions to help launch the fund.
True Blue Fund awards and prizes will support the early stages of the entrepreneurial process, including product development, patent applications and talent recruitment through adjudicated "pitch" competitions. This process will ensure the prestigious awards go to the very best ideas, particularly those with positive societal or economic impact.
True Blue Fellowships will support students in early-stage research and idea exploration, and will provide the most deserving recipients with essential resources and the opportunity to consult with industry experts, researchers and investors, ensuring their game-changing ideas thrive and remain in Canada.
True Blue Accelerator Funds are intended to be flexible and support entrepreneurs or startups with high-priority needs, such as time-sensitive startup costs, product development and sales and marketing.
Universities play an increasingly important role in fostering innovation that drives economic and social prosperity. As a leading global research university, U of T stands out for its excellence across multiple disciplines, including notable strengths in AI, blockchain, cleantech and regenerative medicine.
Building on these strengths, students and researchers have increasingly flocked to U of T's innovation ecosystem for help translating discoveries and ideas into products and services that change how we live and help to address the most complex issues facing society. Today, U of T is Canada's most innovative university and U of T Entrepreneurship is ranked among the top five university-managed business incubators in the world.
"The True Blue Fund will provide our student entrepreneurs with critical support," says Vivek Goel, Vice-President of Research and Innovation. "And it will encourage even more visionaries and innovators to choose U of T as the place to go to translate research into real-world impact and launch successful startups."