U of T Engineering celebrates 150 years with gala event, and propels the Faculty into the future
More than 1,300 attendees enjoyed musical performances and a keynote speech from astronaut Chris Hadfield — and helped kick off the Faculty's fundraising campaign, an integral part of U of T's Defy Gravity campaign.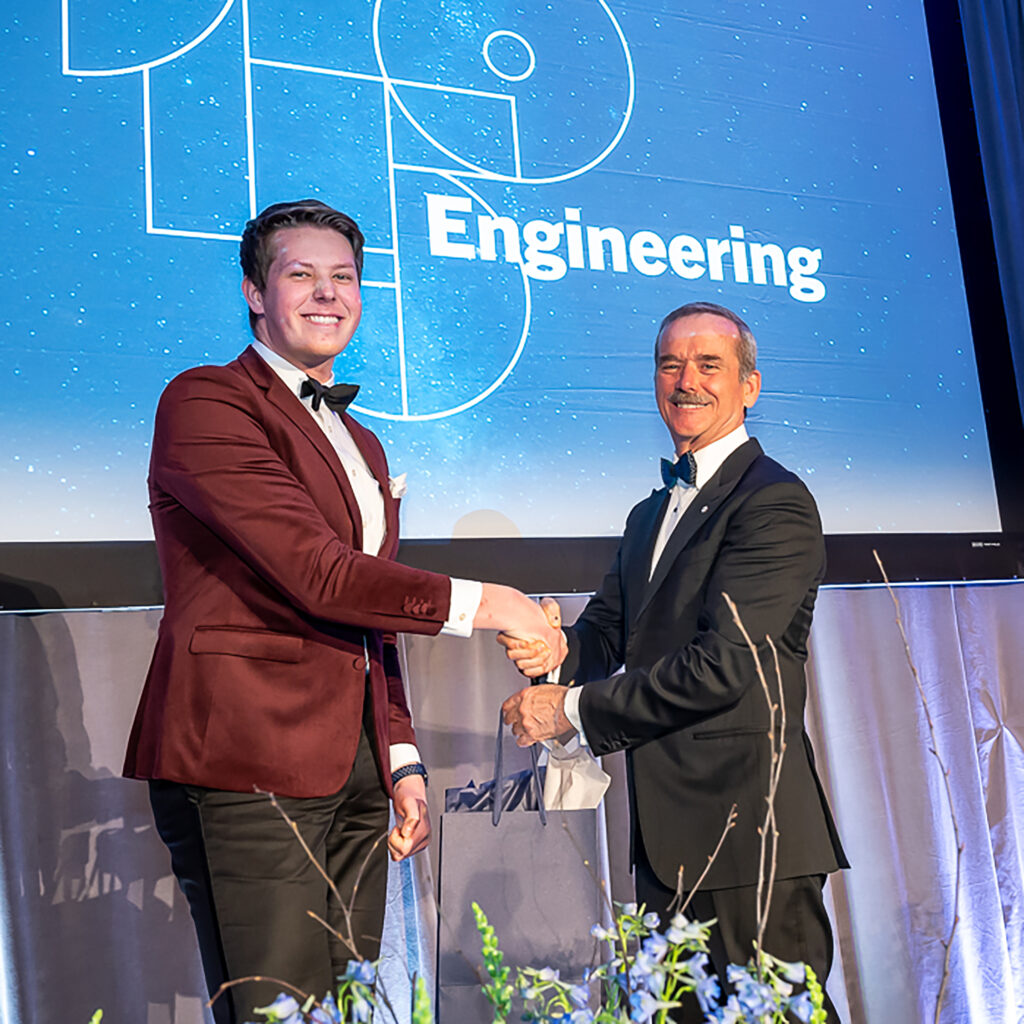 Engineering Society president Aidan Grenville (left) thanks Col. Chris Hadfield for his inspiring keynote talk. Photo by Lisa Sakulensky Photography.
On Saturday, April 1, members of the U of T Engineering community gathered at the Royal York hotel in downtown Toronto to celebrate the Faculty's 150th anniversary — and to officially salute Engineering's fundraising and engagement campaign — an integral part of U of T's Defy Gravity campaign.
"Each and every one of you has stories to tell about your time at U of T Engineering," said U of T Dean Chris Yip, in his address. "These stories include the challenges you faced and overcame, the lessons you learned and applied, the paths you have embarked on — and the places these paths led you.
"We are here tonight to celebrate the contributions that U of T Engineering graduates have made to building the brighter world we enjoy today, and to imagining the innovations yet to come."