Open to change and opportunity: pharmacy alumni support students
Doris Kalamut (BScP 1978) led her Class of 7T8 to raise a generous $48,150 for needs-based bursaries, an amount matched through the Boundless Promise program.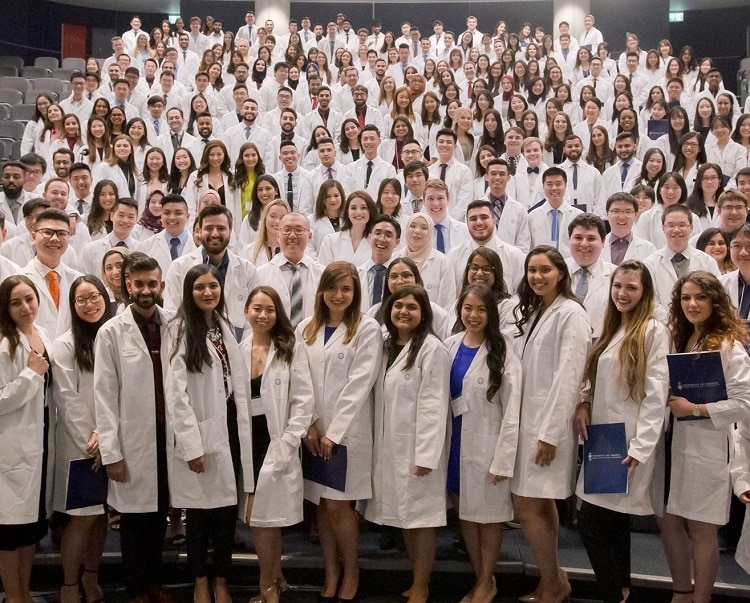 When Doris Kalamut graduated from University of Toronto's Leslie Dan Faculty of Pharmacy in 1978, she felt buoyed by possibility. "I felt accomplished and everything seemed to have fallen into place," she says. "Of course the program was challenging, but once you accomplish that goal, it's such an excitement."
Thirty-five years after convocating, Kalamut organized her fellow 7T8 graduates to establish the Class of 7T8 Award, with funds matched through the Boundless Promise program. Their gift provides a helping hand to the students of the future – a vital legacy that is just one of many ways these dynamic alumni have contributed to their profession.
A committed leader and volunteer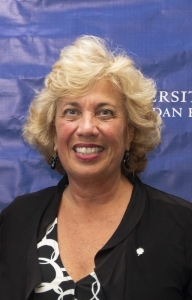 Doris Kalamut was valedictorian and 7T8 class president, showing her commitment to her peers and capacity for leadership early on. From convocation day onward, her career unfolded and expanded in ways she never imagined. She maintained a close connection with the Faculty and her classmates throughout the years and has organized nine class reunions. Kalamut practiced as a community pharmacist and returned to the Leslie Dan Faculty of Pharmacy in 1981 to teach part-time, then became a full-time faculty member in 2004. She retired in 2016 as the inaugural Director, Student Experience and Academic Progress.
Kalamut maintains her involvement at the Faculty as a course coordinator with the International Pharmacy Graduate program, volunteers with the Faculty's admission test and mentors pharmacy students. Kalamut is a peer reviewer with the Ontario College of Pharmacists, a presiding officer for the Pharmacy Examining Board of Canada and the Faculty of Pharmacy alumni representative on the University of Toronto College of Electors.
In 2017, Kalamut's exceptional volunteerism was recognized with an Arbor Award, the most prestigious volunteer award at U of T. Arbor Award recipients personify the very best attributes of the University's motto, Velut Arbor Aevo – "May it grow as a tree through the ages."
"We reflected how fortunate our career in pharmacy had been and were ready to give back as a class"
In 2013, the 7T8 graduates celebrated their 35-year reunion. Kalamut seized the opportunity to establish the Class of 7T8 Award, through the Boundless Promise program. "Almost everyone agreed with the idea and we received pledges immediately," she says. "We are a close knit community. We reflected how fortunate our career in pharmacy had been to us and were ready to give back as a class."
Building on this success, the ongoing generosity of the Class of 7T8 continues to raise funds for their award, recently hitting $48,150 to help pharmacy students in financial need. "Passionate champions like Doris are crucial to the success of class fundraising efforts," says Susan Drodge, Director of Advancement, Leslie Dan Faculty of Pharmacy. "It's so inspiring to see that 40 years after graduation, so many people are still deeply connected to the Leslie Dan Faculty of Pharmacy and are committed to supporting the next generation of students," she says.
Prior to launching the Class of 7T8 Award, Kalamut established the Doris C. Kalamut Leadership Award to advocate for student success by encouraging leadership skills and involvement in extracurricular activities. Both Kalamut and her husband Frank Kalamut (BSc 1974 UTM, DDS 1979), a graduate from U of T's Faculty of Dentistry, are committed to ongoing financial support to their respective faculties, as it allows students to focus on their academic and professional growth during the course of their degree. "We've always felt that rather giving a 'handout', we are giving a 'hand up' to students. We hope, by our example, recipients who have benefited from an award, will pay it forward to future students," she says.
A positive attitude overcomes challenges, for both students and professional pharmacists
In pharmacy practice circles, there is much discussion about the changing scope of the profession and how new technologies and a shifting health care environment are challenging traditional approaches. "Our profession experiences many changes. There are always benefits when challenges are overcome," Kalamut says. "As long as we work together as a 'Pharmacy Phamily' and keep an open mind we can achieve our goals. The students and recent graduates are so talented that I have confidence they will succeed."
Reflecting on her breadth of experience and what advice she would give to new pharmacists navigating these challenges, Kalamut doesn't hesitate. "Keep a positive attitude," she says. "It's not always easy to take a positive view, but we should remember that being a pharmacists isn't about us as professionals, it's about helping the patient, their health and well-being."
Boundless Promise awards are part of U of T's matching initiative for needs-based undergraduate awards. The threshold to establish the award is $25,000. The Class of 7T8 met this threshold and continue to raise money for the award to increase the annual impact they have on pharmacy students. Through the Boundless Promise program, the University will continue to match the annual income generated from the award on a 1:1 basis, in perpetuity.