Art lover RG Macdonald's legacy: a place of rest, beauty and connection
U of T alumnus Ronald G. Macdonald left a generous bequest for the greatest needs of the University. His gift is building a beautiful plaza within the Landmark Project.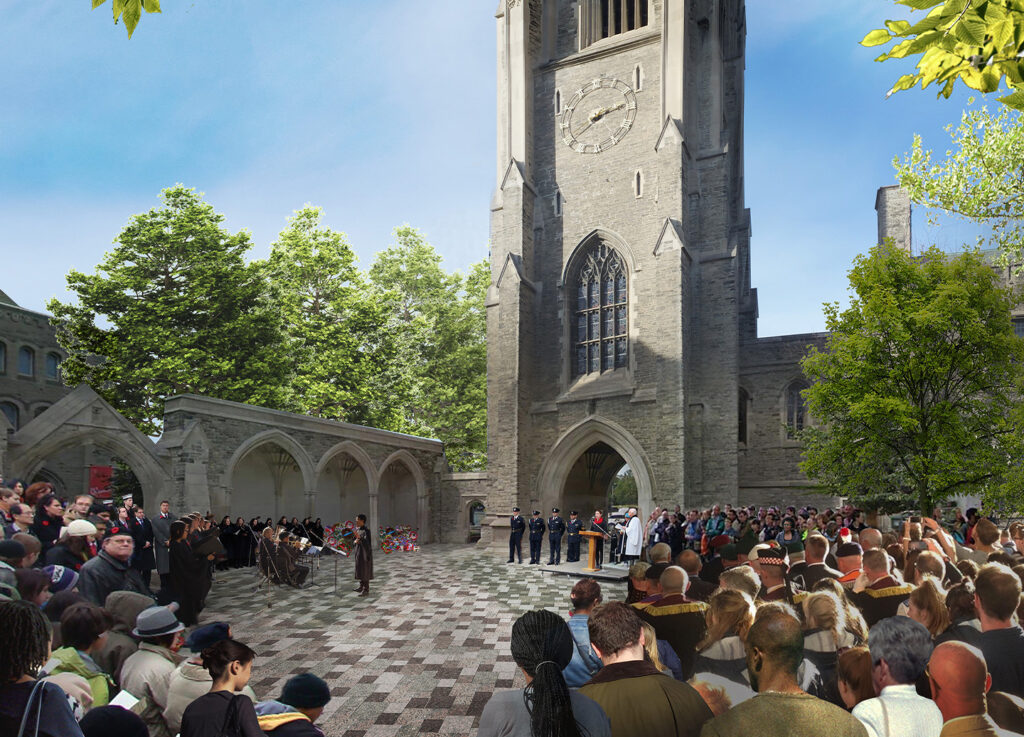 He was a philosophy and art student who made a career as a lawyer. He was a key member of his firm who suddenly retired on his 50th birthday to play competitive bridge and golf. Ronald G. Macdonald led a full life until his unexpected death in 2016—then left one more surprise: a generous legacy to the University he attended 50 years before.
"Ron was a very eccentric person, actually," remembers his sister Sheila Thompson, who herself has two degrees from the University. "In the funny way, with a good sense of humour. He was one of the partners at his firm, and he went in 10 days before his birthday and announced that he was leaving at the age of 50. I guess they were quite startled!"
The unrestricted gift to U of T sparked only gratitude. The University of Toronto, in recognition of Macdonald's bequest (which has been directed to the Landmark Project), is naming the new plaza to be built at the foot of the Soldiers' Tower, next to Hart House, after Macdonald. The RG Macdonald Plaza will be built over the next three years as part of the project, the once-in-a-generation initiative to revitalize the University's historic core landscape.
A lifelong connection to U of T, and a life filled with art
Both Macdonald's parents had attended U of T before they met and married in Toronto. His father, George, was born in Scotland and served with the Seaforth Highlanders during the First World War. A decade later he came to the University, where he enjoyed boxing and soccer while earning three degrees in education. His mother, Doris (née Johnston), took modern languages at University College, then went on to a career as a librarian.