'We're using the Earth as a battery': how the University of Toronto is decarbonising its historic main campus
An ambitious infrastructure project at the university hopes to show other heritage sites around the world how to balance energy transformation with architectural preservation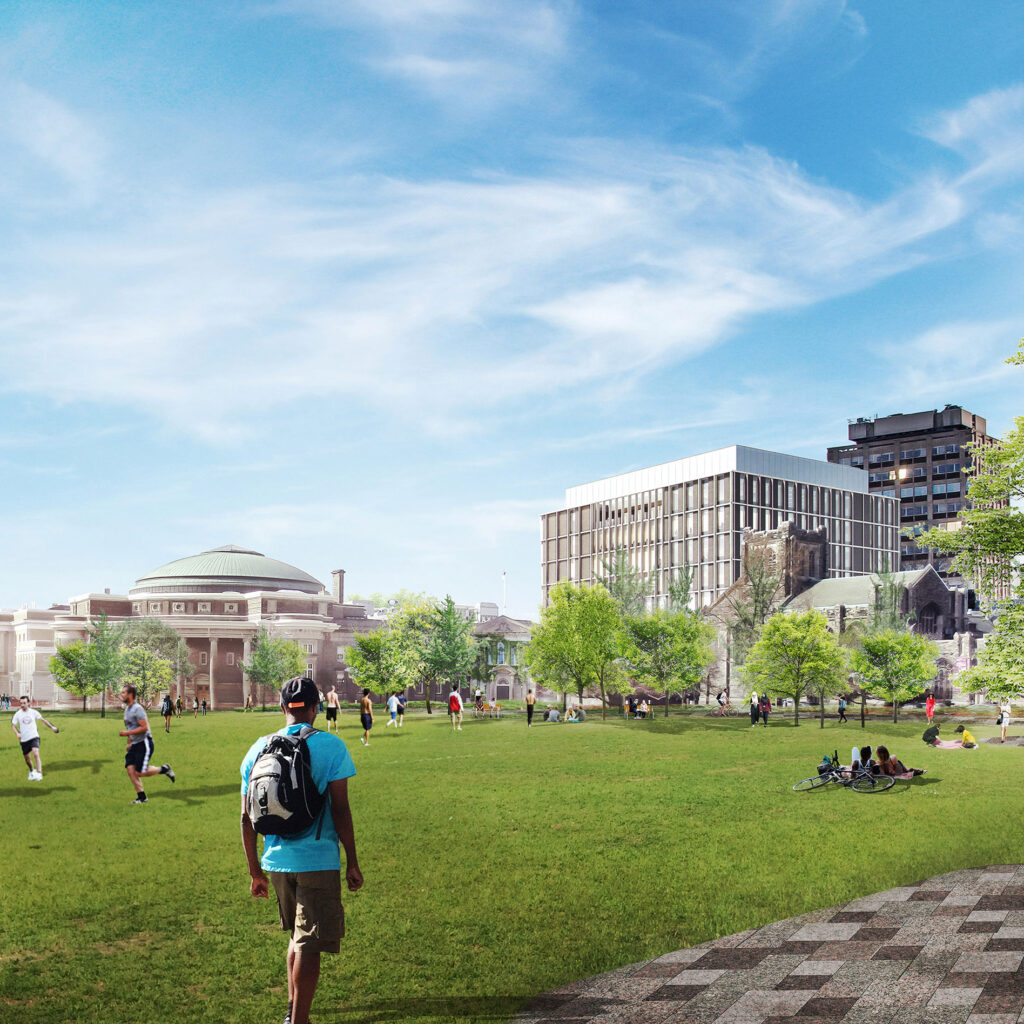 This article was originally published on theguardian.com as part of the University of Toronto and Guardian Labs What's Next? Ask Toronto campaign.
Renowned for its evocative Romanesque and gothic revival buildings, the University of Toronto's 195-year-old St. George campus is one of the historic showpieces of Canada's largest city. At its centre is King's College Circle, the campus's main open space, and the principal site of what the university describes as one of Canada's most ambitious sustainable infrastructure plans: the Landmark Project, which aims to remove the campus's asphalt parking and replace it with granite pathways and gardens to encourage conversation, study and relaxation.
"Driving and parked cars used to form a barrier between King's College Circle and the buildings around it. We are taking away the cars, but we also have to be a good neighbour and re-provide some of the parking spaces underground," says Prof Scott Mabury, the university's vice-president for operations and real estate partnerships. "The project puts our university community at the centre of this heritage landscape. It will deliver a flagship infrastructure in our sustainability strategy, but also a key public open space."
The excavation of the car park to create more green space has presented the university with an opportunity to decarbonise the heating and cooling systems of surrounding buildings using the Earth's below-ground natural heat, via an engineering practice known as geo-exchange.